Payouts
Programmatic, fast and global payouts
Send faster, lower-cost payouts to all your customers, vendors, and suppliers around the world. We give you the infrastructure to automate your payout workflows, whether you fund your payouts using payments accepted with Circle or directly from funding your Circle Account.
Automation & Control
Automate your workflows
Simplify the payout process by using APIs to save on hours of operational overhead and reduce human error. Our APIs let you also send funds back to your local bank or Circle Account via API for a full end to end workflow.
Reporting
A central hub for analytics
Streamlined access to payouts transaction history in your dashboard.
Safety & Compliance
Pay out with a trusted platform
Circle is committed to compliance with anti-money laundering and sanctions screening regulations across our geographies.
Learn how to fight fraud
Make individual 
or mass payouts
Send payouts in traditional and digital assets via a single API integration.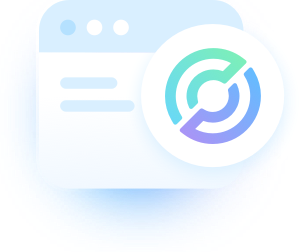 Digital Assets
Fast, secure & cost efficient
Make near-instant payouts for cost-efficient movement of digital assets, with help from a comprehensive address book with human readable addresses. USDC is supported across
multiple blockchains
that allow for flexibility of speed and adoption across digital ecosystems.
Traditional rails
Bank wires, ACH & SEPA
Send programmatic payouts from balances you control using traditional rails to fiat bank accounts.


Getting paid in USDC will make your sellers' days
Accessible to almost anyone with an entry-level smartphone, data connectivity and a USDC-supported wallet.
Safe haven digital dollar balance in uncertain and volatile economic times.
Thriving decentralized finance ecosystem where they can access robust lending and borrowing markets not tied to their credit score.
All interest is deposited in your Circle Account as USDC.
Developer-first tools
Integrating with Circle is not another legacy payment integration to your codebase, it's re-imagined payments processing with the developer first in mind. Focus on building customer and product experiences with our production ready tools:
Talk to our team
Complete the form to get in touch with a member of our team to learn how your business can leverage the power of digital assets with a stable, secure bridge between traditional payment rails and the evolving blockchain ecosystem.
Transparent pricing for any business model.
Get started with our quick start guide on sending payouts.